Far and away, the best prize that life offers is the chance to work hard at work worth doing.
Theodore Roosevelt
Clinging to the weekend!
It is Sunday evening, and another weekend is rapidly drawing to a close. Meet four individuals who face the prospect of work on Monday with dread. Their mood sinks as the evening progresses. They toss and turn through the night, thinking of the interminable week ahead.
It isn't supposed to be this way.
Work is not supposed to make you feel trapped or bored or completely burned out, is it?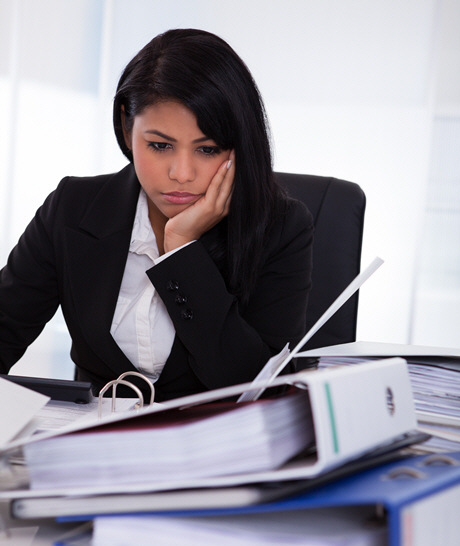 Feeling trapped before the age of 25
Meet Allison who works in a small accounting firm. She majored in accounting, because her parents told her it was practical. Since she couldn't really pinpoint any field about which she was passionate, she followed her parents' wishes.
The problem is that she hates her job.
The work is mind-numbing and seems meaningless. She is not sure she is doing all that well, because she has a hard time caring about the work. The people around her are generally older, and she doesn't find it easy to connect with them. She is absolutely miserable.
Allison doesn't know what to do… change jobs, or maybe she is in the wrong field altogether. How does she know that anything else will be better? She feels completely stuck and overwhelmed.
It is so hard for Allison's parents to watch her suffer, and they urge her to go get some help. Her Mom finds some online options by googling "Career Counselor," and Allison makes the call that will help her figure out a better future.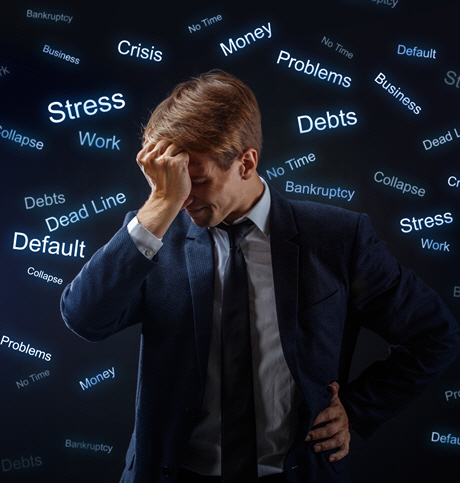 Successful and Exhausted
Meet David who is a rising executive in a large corporation. Except that he has no time for a life and is perpetually exhausted and stressed. He feels so guilty about not seeing his family very much and missing out on so many of his children's sports and school events. And yet, he is grateful to be able to provide them with the kind of childhood that he couldn't have.
But it keeps getting harder and harder.
The politics, the never being able to take a true vacation. He doesn't know how long he can keep this up or even if he wants to. But what else can he do?
David's wife is worried about his health and his unhappiness. She suggests that he explore his options with a career professional. That night, David goes online and reaches out so that he does not have to figure things out alone.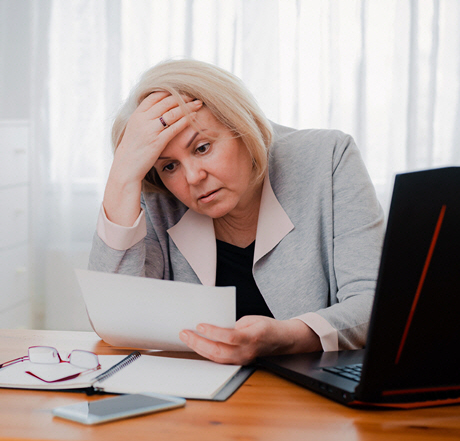 Bewildered about How to Get Ahead
Meet Connie, a high-performing marketing manager in the financial services industry. She gets glowing reviews year after year as well as a bigger and bigger workload, because she has become the "go-to" person for so many in her organization. She craves a promotion, more authority, and a "seat at the table."
However, she has no idea what else to do to achieve the role she wants at work.
Connie wonders if her being an introvert and quiet gets in her way. She has also heard about the importance of networking but is too busy to do that; and, besides, she is not comfortable bragging about herself or asking for favors.
A friend persuades Connie to attend a women's leadership conference, and there she hears that maybe consulting with a leadership coach could help. Connie then makes a call that opens the door of possibility.
Struggling with Mental Health Challenges
Meet Danny who at 31 has grappled with ADHD, anxiety, and low self-esteem since he was a kid. Getting through school was really hard. It was tough to stay organized, to make himself do his schoolwork, and to make and keep friends.
Being an adult in the work world is not a whole lot better.
As a sales professional, Danny makes decent money; but he finds it hard to keep a job. He is not quite sure why. He finds it challenging to get along with bosses, particularly if he believes that he is smarter than they are.
He is often irritable and sometimes finds himself losing his temper without knowing why. Now, Danny worries all the time that he will get fired again, and he is starting to feel like a loser.
Danny's girlfriend is great – very supportive but not sure how to help him when he comes home from work unhappy almost every day. She was wondering if Danny is in the right career and urged him to get help. Wanting to keep her happy, he reaches out to a career counselor for support and a plan forward.
Perhaps you see yourself in the stories
of Allison, David, Connie, or Danny.
Perhaps you are equally frustrated at work
and wonder if getting what you want from a job is too much to ask.
You don't know who can help you or whether you are asking for the impossible.
Call me today at (215) 321-1331.
Discover Ways to Feel More Fulfilled and Successful at Work
I am a "career psychologist" with deep expertise and experience in helping people like you, from high school students to retirees, find greater satisfaction and success in their work and careers.
My services focus on assisting individuals identify realistic career directions, develop job search strategy and skills, coaching to improve performance or leadership competence, and psychotherapy to reduce barriers to success at work.
What It's Like to Work with Me
You will find me warm, compassionate, and easy to talk to. I make time to listen deeply and ask intelligent questions so that you feel heard and understood. I provide you with structure, tools, gentle accountability, and a thinking partner so that you can make steady progress toward achieving your unique goals.
You will benefit from my training as a psychologist and my ongoing exposure to the latest trends in job search, the marketplace, and corporate America. I do not offer cookie-cutter solutions; rather I employ an "artisanal" approach in my work – small batch and customized to your needs and taste.
So – Take the First Step.
Believe that it is possible to be happier at work. I can help you get there.
Call me today at (215) 321-1331 or complete the Contact form below.
Let me help you reduce the pressure of your dissatisfaction, so you can
SOAR HIGHER and enjoy your life!